It wasn't too long ago when every business claimed that the key to winning customers was in the quality of the product or service they deliver.
But, things have changed. Being customer centric is getting more important. Econsultant recently asked what the most important characteristic is in order to establish a truly "digital-native" culture.The answer to that question and leading the responses with 58% was to be customer-centric.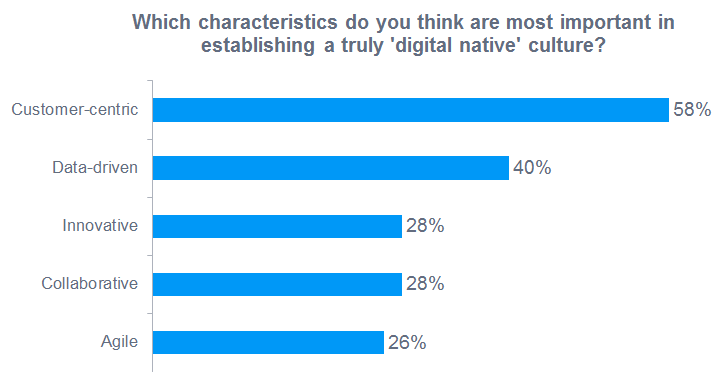 When
Econsultancy and Adobe conducted their Annual Digital Trends report, they asked B2B companies to state the single most exciting opportunity for 2020. Customer experience (or CX) came in first (beating content marketing, video marketing and social).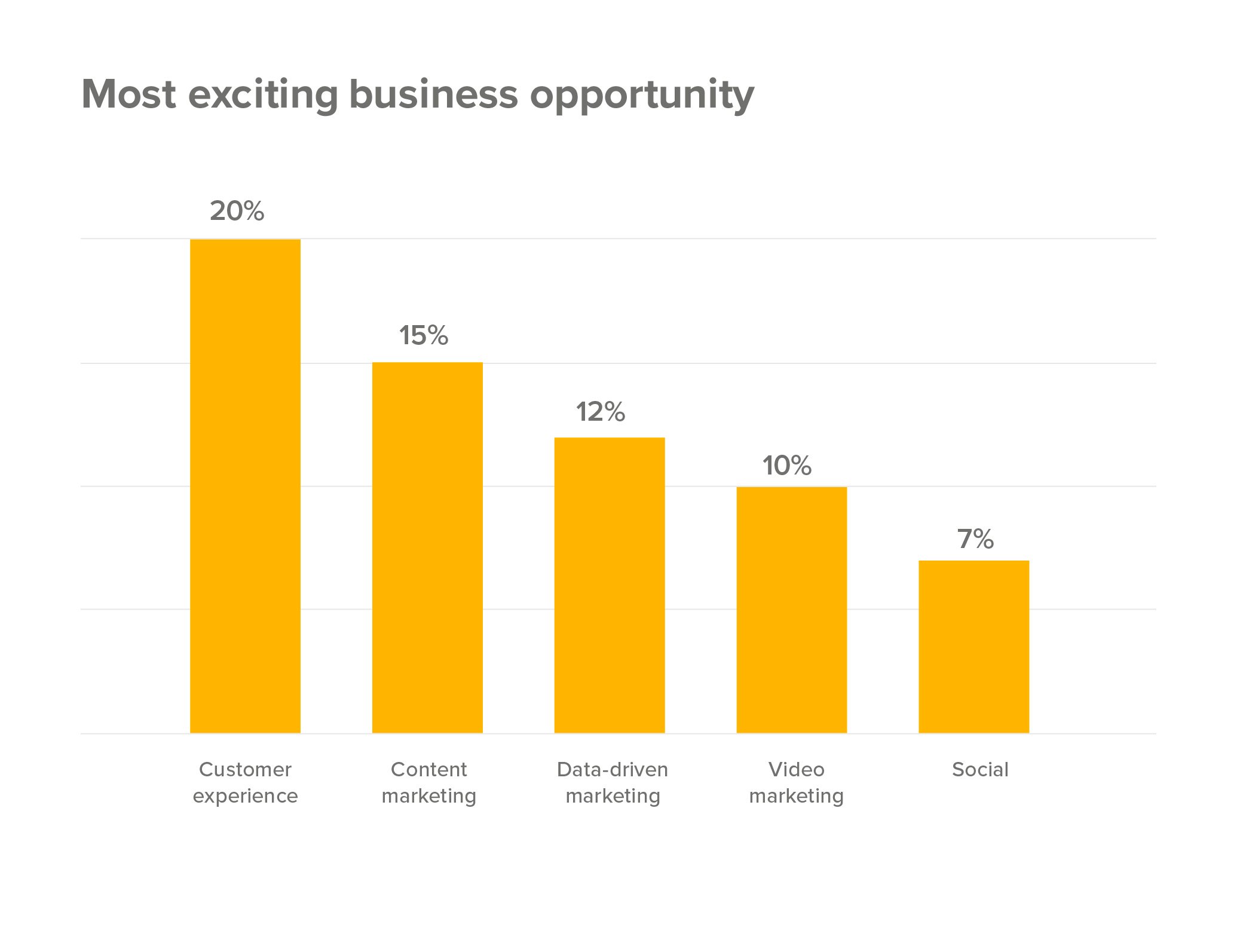 It's no surprise that customer experience is so exciting.
The Temkin Group found that companies that earn $1 billion annually can expect to earn, on average, an additional $700 million within 3 years of investing in customer experience. For SaaS companies in particular, they can expect to increase revenue by $1 billion.
Investing in CX initiatives has the potential to double your revenue within 36 months.
What is customer experience?
Customer experience is your customers' perception of how your company treats them. These perceptions affect their behaviors, and build memories and feelings to drive their loyalty.if they like you and continue to like you, they are going to do business with you for a long time and recommend you to others.
In order for your customers to like you, you need to get to know them, and then use this knowledge to deliver personalized experiences across the entire customer journey. But gaining this in-depth knowledge about customers isn't easy. You need to collect customer data and bring out valuable insights from that data with speed and precision.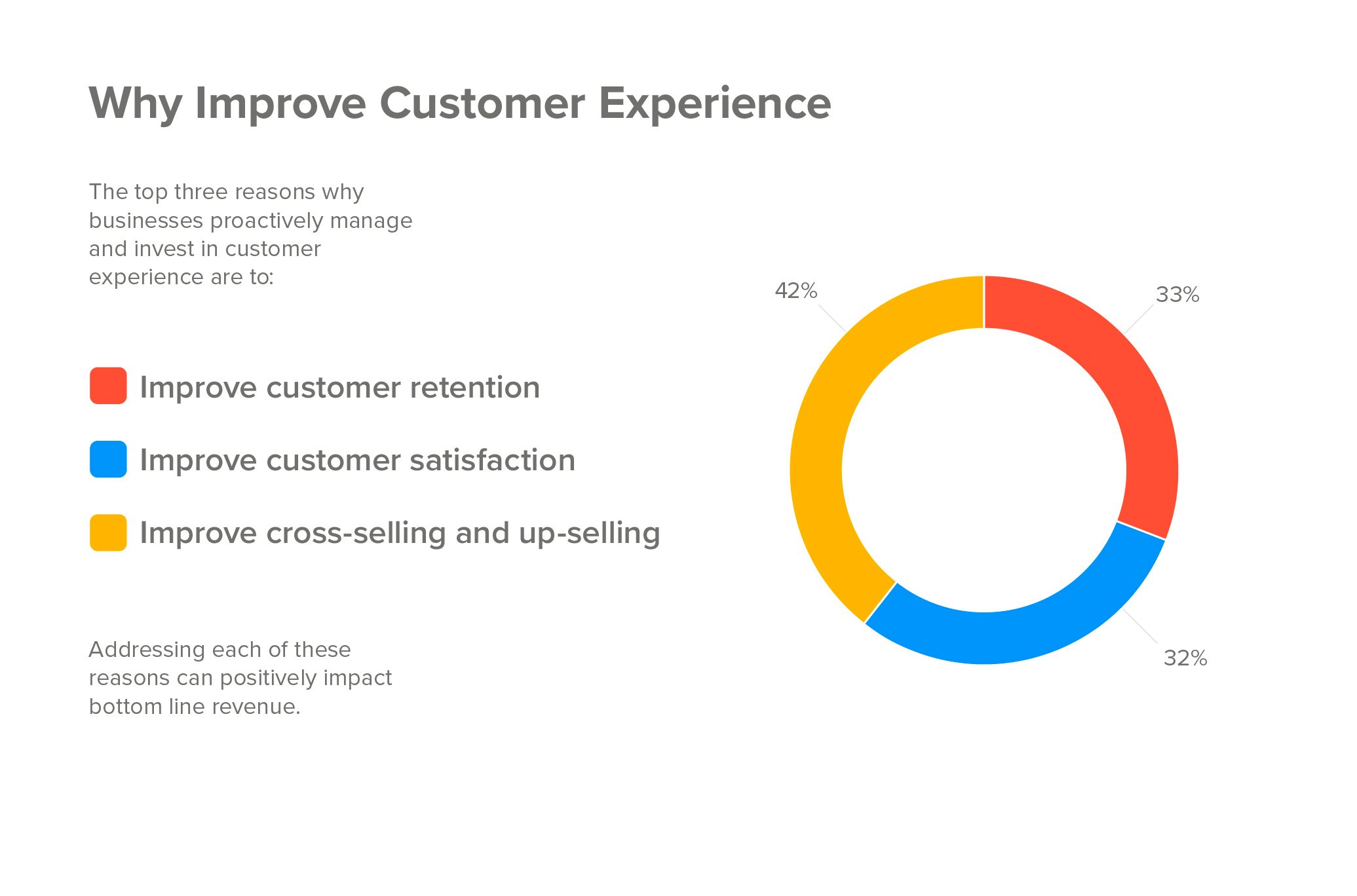 So, what can you do to create a positive customer experience?
What can you do to turn your organization to be customer centric?
The four best practices that stand out regarding customer experience are:
1. Brands that are committed to customer centricity are passionate, and truly believe the customer comes first.
They believe that without the customer, they cannot succeed in business (which is true) and want to see the world through the customer's eyes. Marketers inside customer-centric organizations understand what customers want and use customer data to capture customer insights and share this across the organization.
2.Brands that are committed to customer centricity focus on what the customer wants and needs and develop products and services around that.
3. Brands that are committed to customer centricity focus on building relationships designed to maximize the customer's product and service experience.
4. Brands that are committed to customer centricity analyze, plan and implement a carefully formulated customer strategy that focuses on creating and keeping profitable and loyal customers.
With 9 out of 10 businesses competing mainly on customer experience, it's the organizations that take customer experience seriously that will stand out from the noise and win loyal customers ever.
One thing is for sure, in order to deliver a positive experience, you have to know your customers better than ever before. This means creating complete customer profiles that help you understand and measure your customers' behavior at every touch point, and across multiple channels. Once you know them well enough, you can use that knowledge to personalize every interaction.
Nowadays, customers have more power and choices than ever before. Thus, you are responsible for understanding and acknowledging their demands. If you make sure their interaction with your company is smooth, pleasant and continuously improving, you will drive brand loyalty. If not, you'll give your competitors the best gift.